How-To
Utilizing Plant Stands in the Pond
Some pond designs incorporate shelving built into the ponds edges. Although it's fairly common it is not necessary. Plant stands are great for plants that prefer depths more shallow than that of your pond.
Simply place your plant stand in the pond. Next top it with a piece of flagstone or similar flat rock. Your plant goes on top of the rock and there you have it. The plant is happy to be at its optimal depth and your fish have a hiding place from potential predators. We sell plant stands for a mere $15.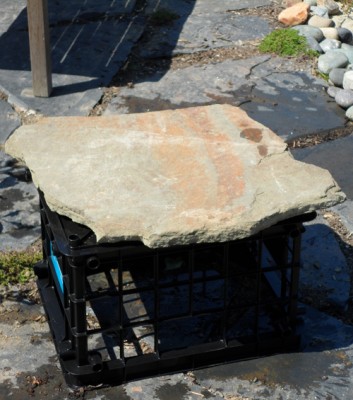 We've also recently completed a couple short video 'How-To's'. Check out Planting a Floating Island and Preparing an Aquatic Planter.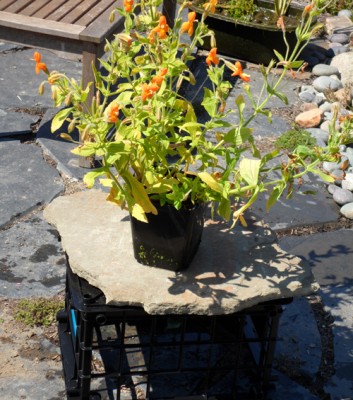 Please note that we've updated our newsletter format. You may navigate through this newsletter by clicking on the page numbers below.